Copper Polish & Silver Polish & White Metal Polish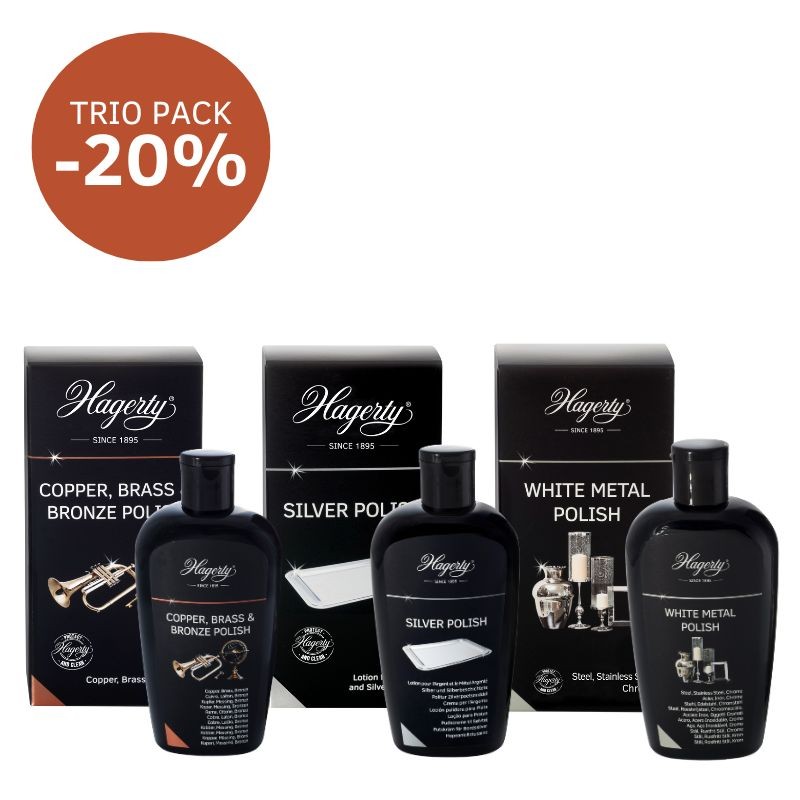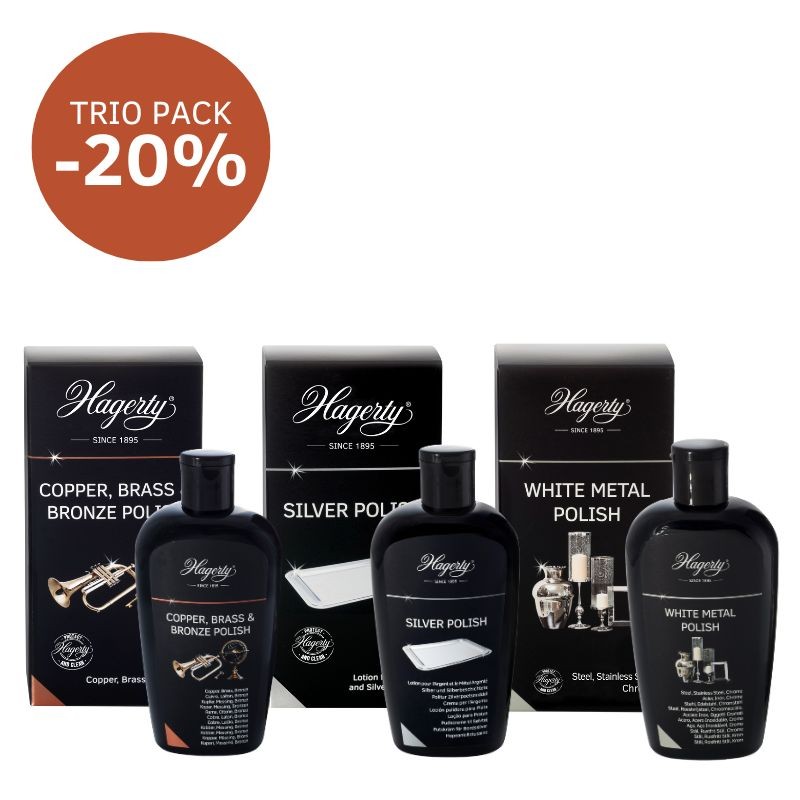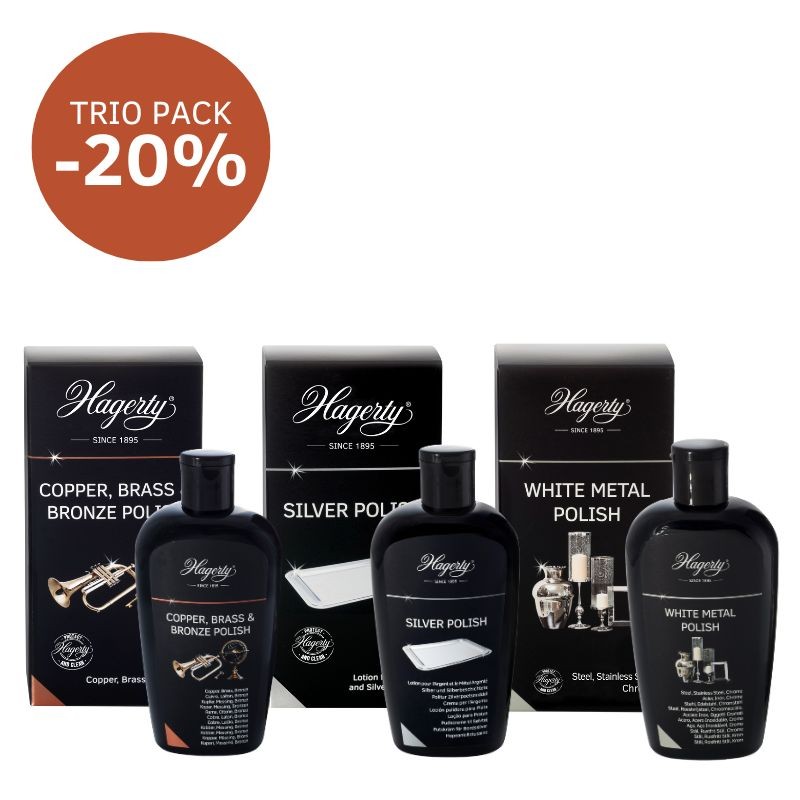 Cleaning lotions for bronze, copper, silver, steel, stainless steel and chrome
Product information
Choose this trio of products to clean your bronze, copper, silver, steel, stainless steel or chrome objects. 
Copper, Brass & Bronze Polish: The lotion deeply cleans decorative objects or musical instruments. It maintains and restores the lustre of objects without damaging them.
Silver Polish: The lotion protects against oxidation for several weeks and removes dirt from any silver or silver-plated decorative object.
White Metal Polish: This care shines household appliances and other objects made of steel, stainless steel and chrome. It removes rust, lime and grease marks and protects against water drips for several weeks.
How to use the product ?
Same use for the 3 Polish:
Shake the bottle.
Apply the lotion with cotton wool, a soft cloth or a damp sponge.
Polish thoroughly and leave for a few minutes.
Wipe with a soft, clean cloth.
Ingredients