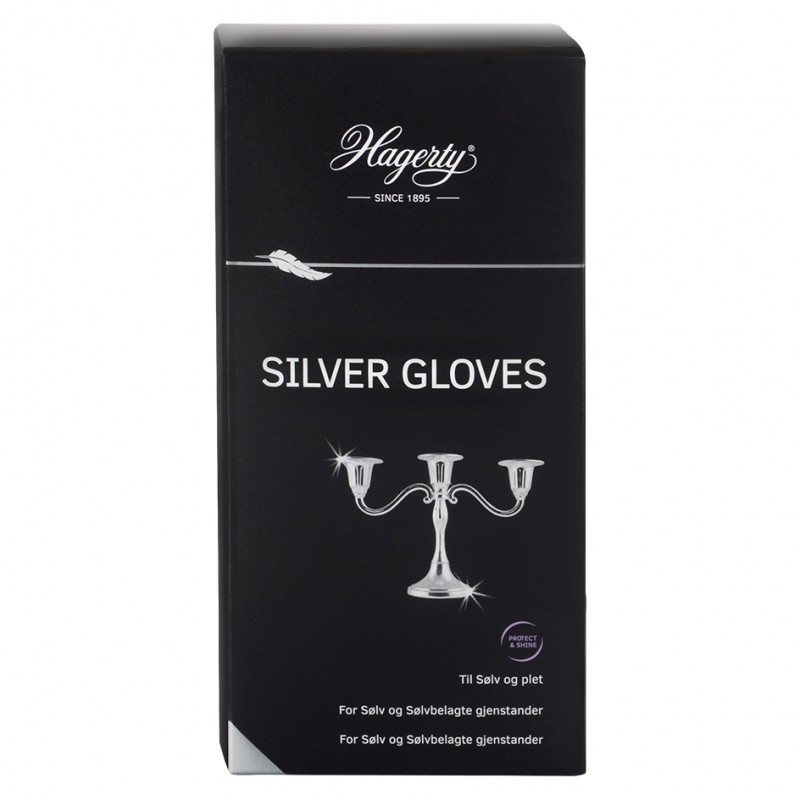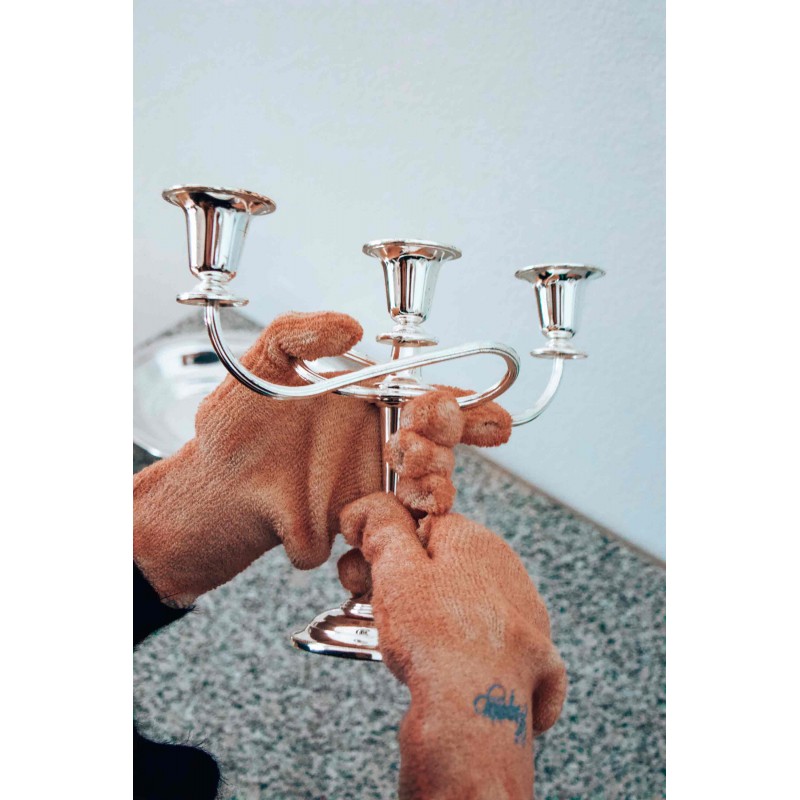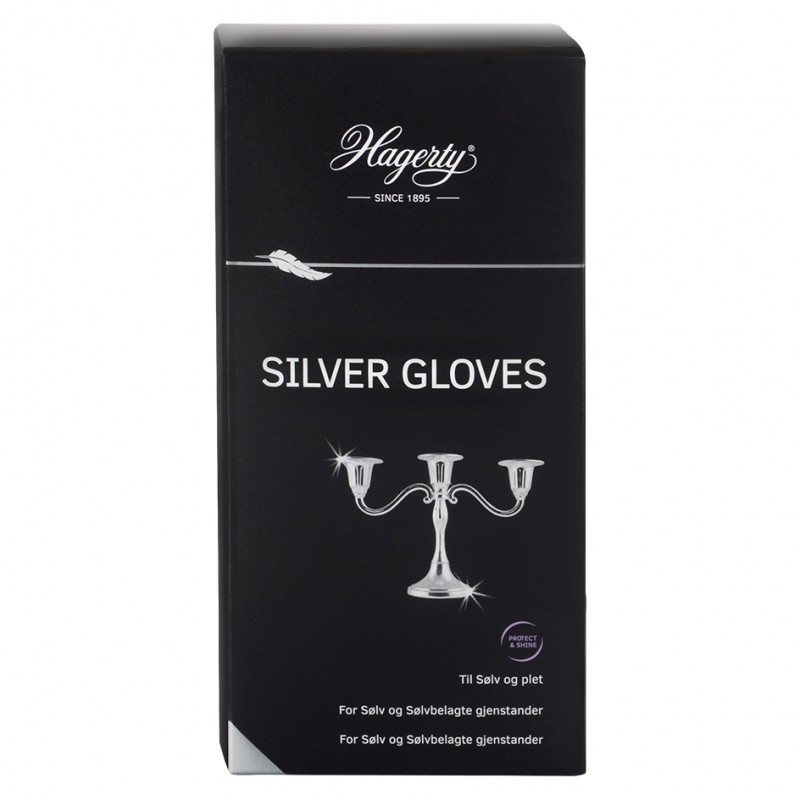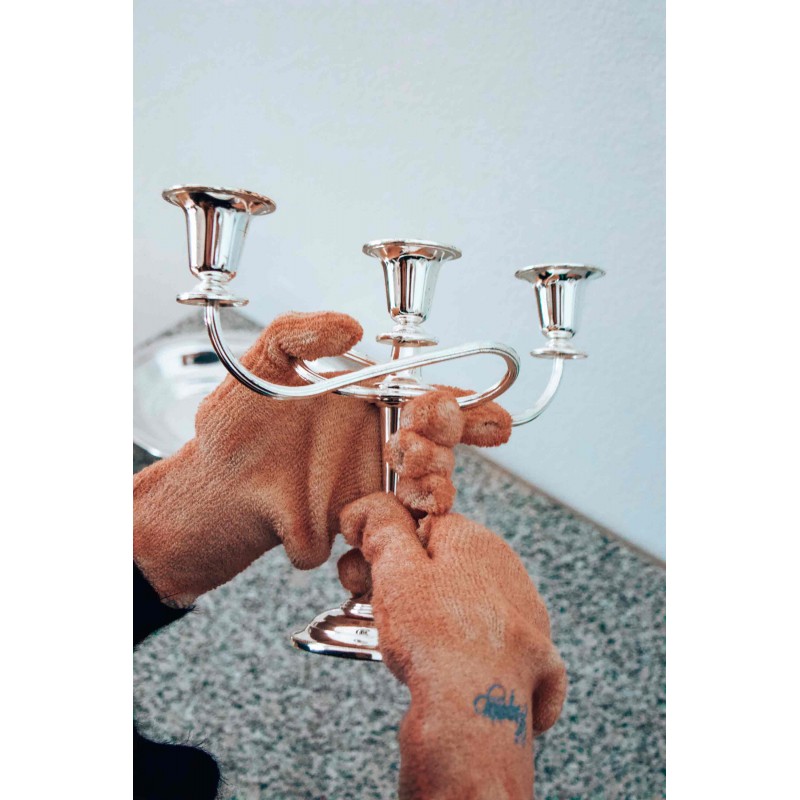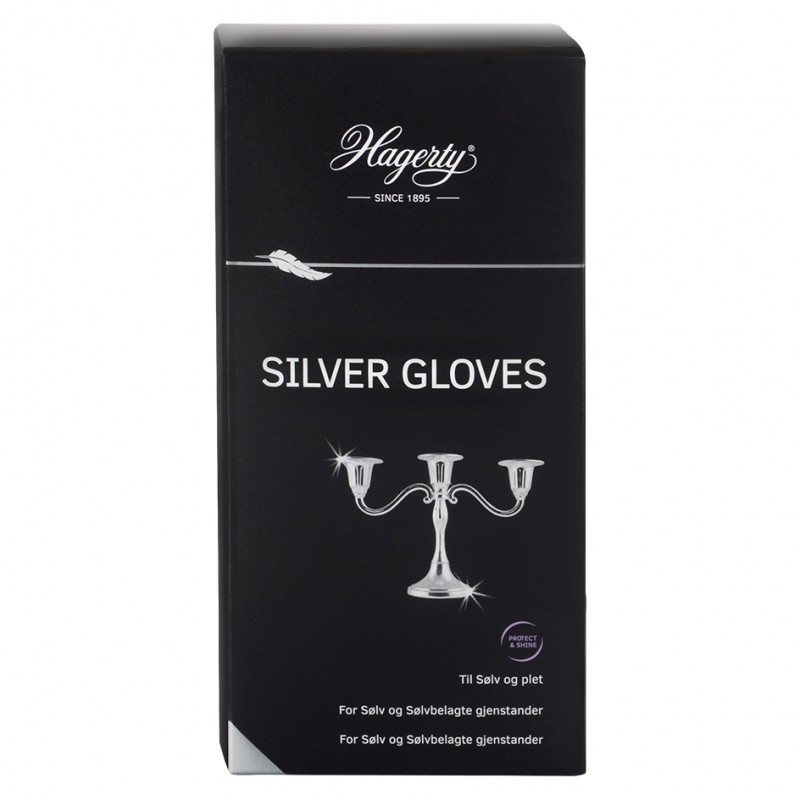 Silver Gloves : impregnated polishing gloves for silver items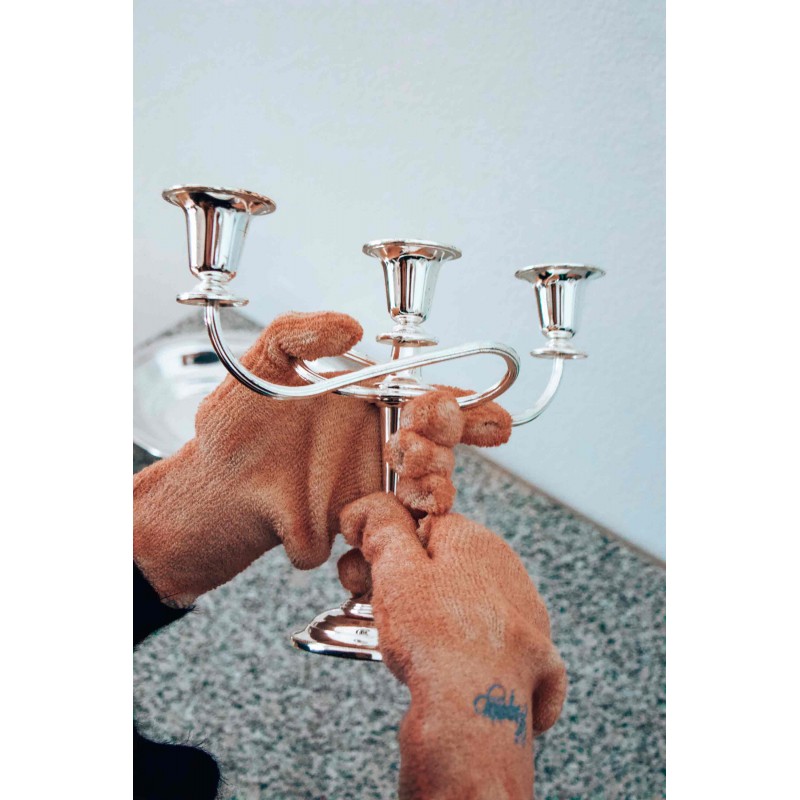 Video
Silver Gloves : impregnated polishing gloves for silver pieces
Impregnated Silversmiths' gloves to clean, polish and prevent tarnish on silver and silver-plated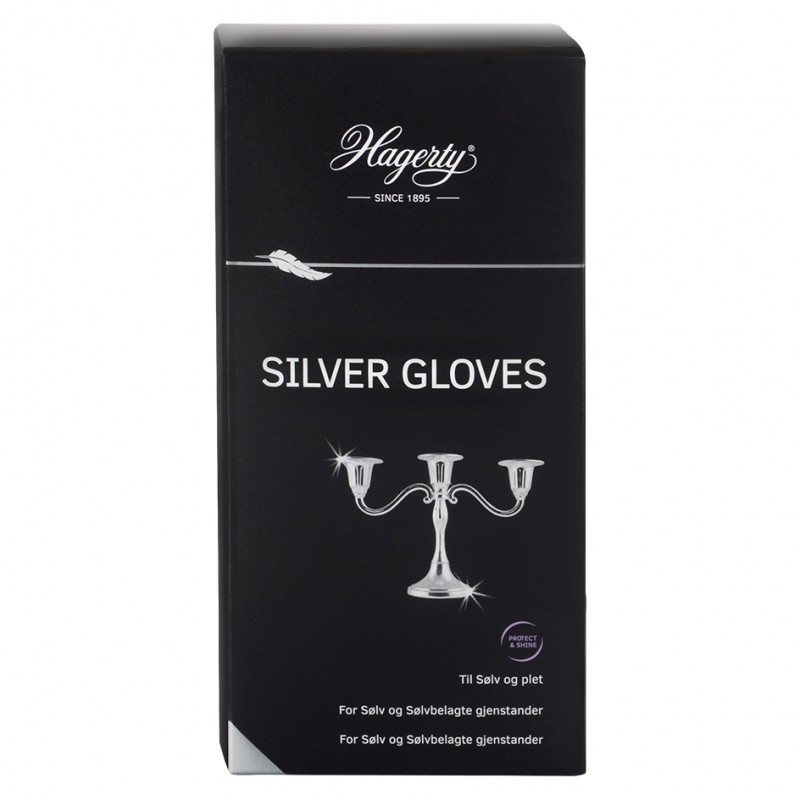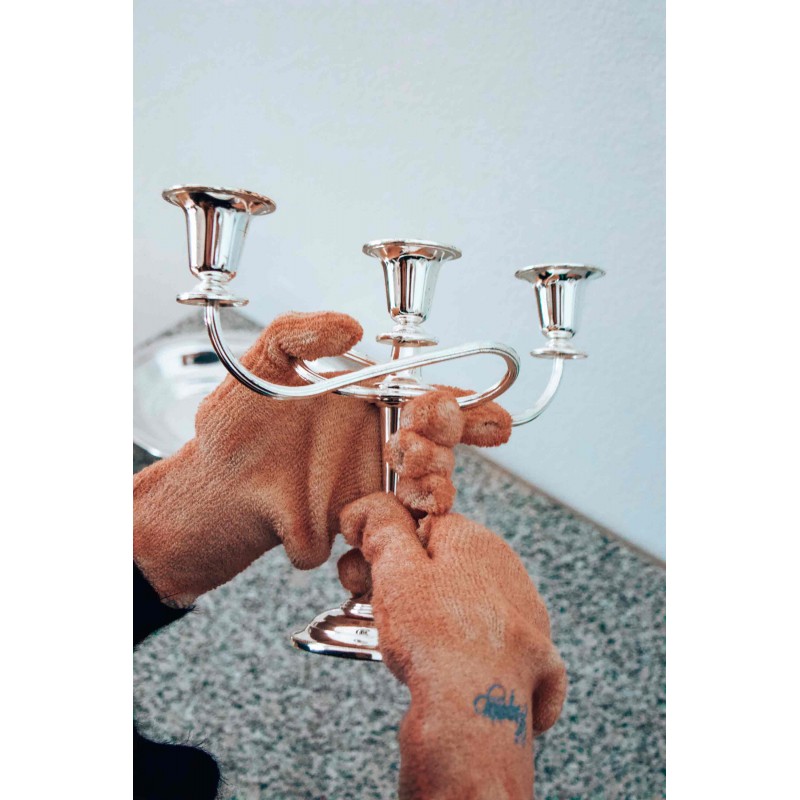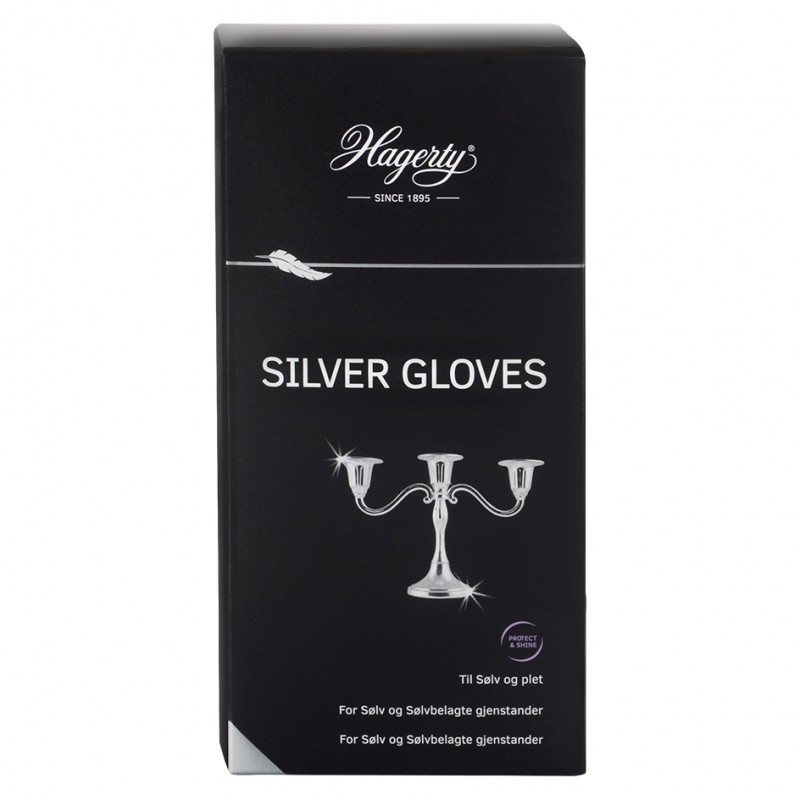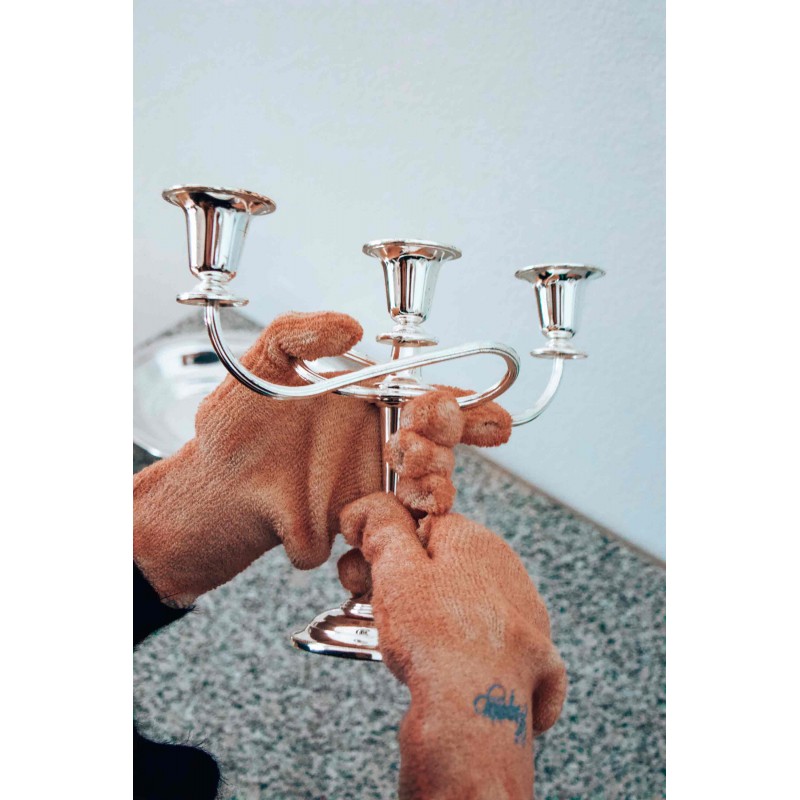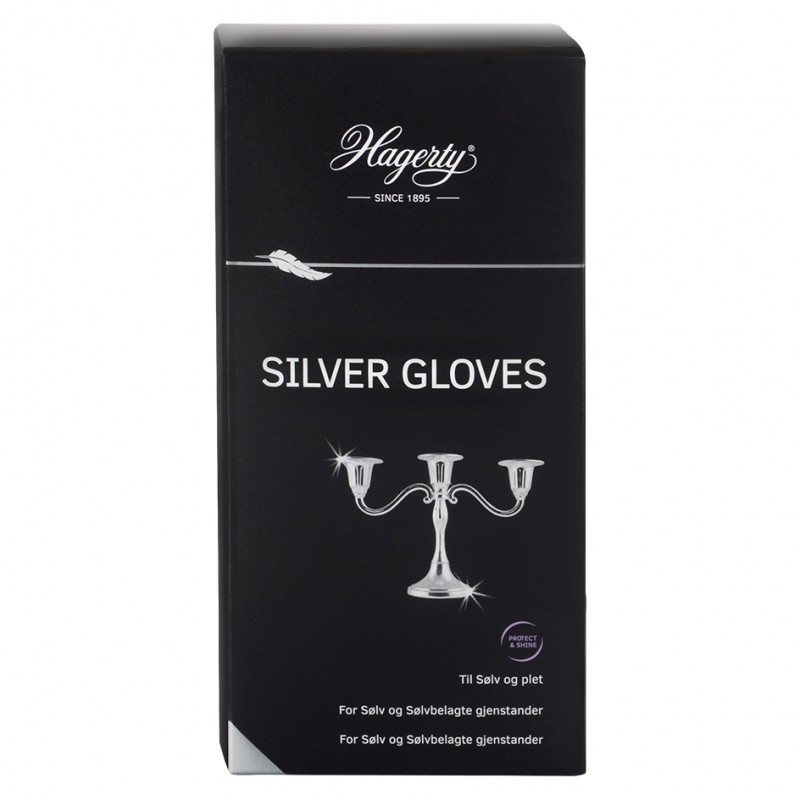 Silver Gloves : impregnated polishing gloves for silver items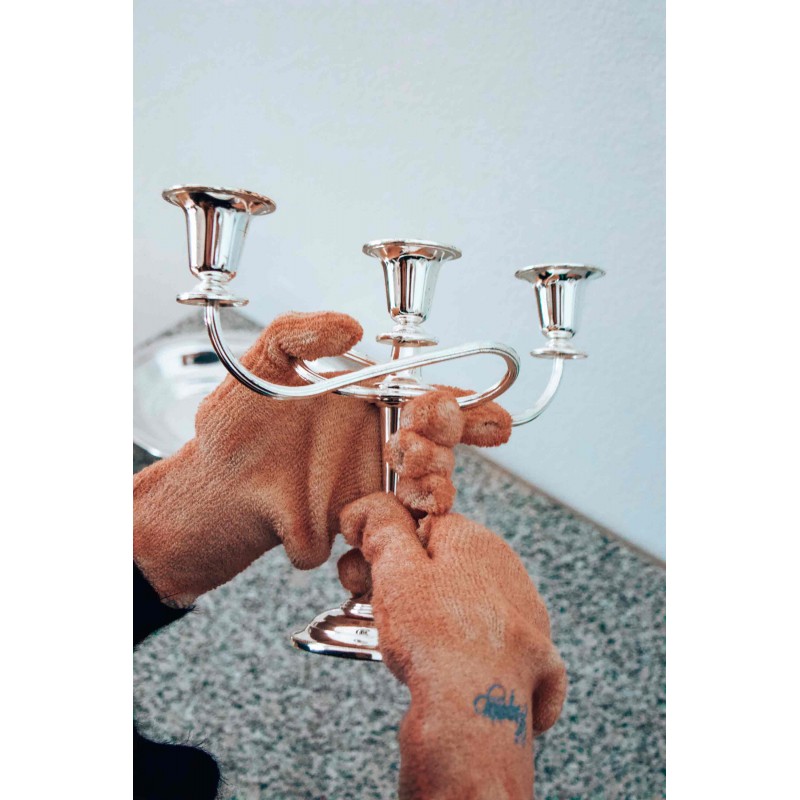 Video
Impregnated Silversmiths' gloves to clean, polish and prevent tarnish on silver and silver-plated
Product information

1 pair
Clean and take care of silver and silver-plated objects. They ease the maintenance of silver and silver-plated items which are oxidized. They restore the original luster.
The specially impregnated gloves give back brightness to the items.
Thanks to their impregnation, the gloves make vases, frames and other tarnished items shine. They protect from oxidation for several weeks and remove dirt from decorative objects and other precious silver and silver-plated items. They maintain in depth tarnished silver.
The effortless method to keep silver shining brightly and tarnish free.
The gloves allow to hold firmly the item while cleaning and your hands stay dry. The cleaning is easy, gives instant results and does not cause any micro-scratches or marks on the metal. The silver and silver-plated items are cleaned and shiny again.
How to use the product ?
Slip on the gloves at the first sign of tarnish.
Dust silver while rubbing lightly but thoroughly with the gloves.
The tarnish barrier is replenished, giving silver a longer-lasting gleam.
Do not wash the gloves.
Replace them as soon as they are entirely black.
For the care of silver and silver-plated items refer to Silver Spray and Silver Duster as well.
Quantity : 1 Pair
Did you know?
Silver is a precious metal which requires to be cleaned more frequently than the others. Indeed, it blackens when in contact with sulfide which is in the air and which speeds up oxidation. Thus, if you want to slow down the process and protect your silver items, you need to store then in a dry and closed place. You can use protection covers as well like the Silver Guard Holloware Bag from Hagerty. If your items are used for decoration, then be aware that they will need maintenance more often.
Ingredients