Multimedia Spray : screen cleaner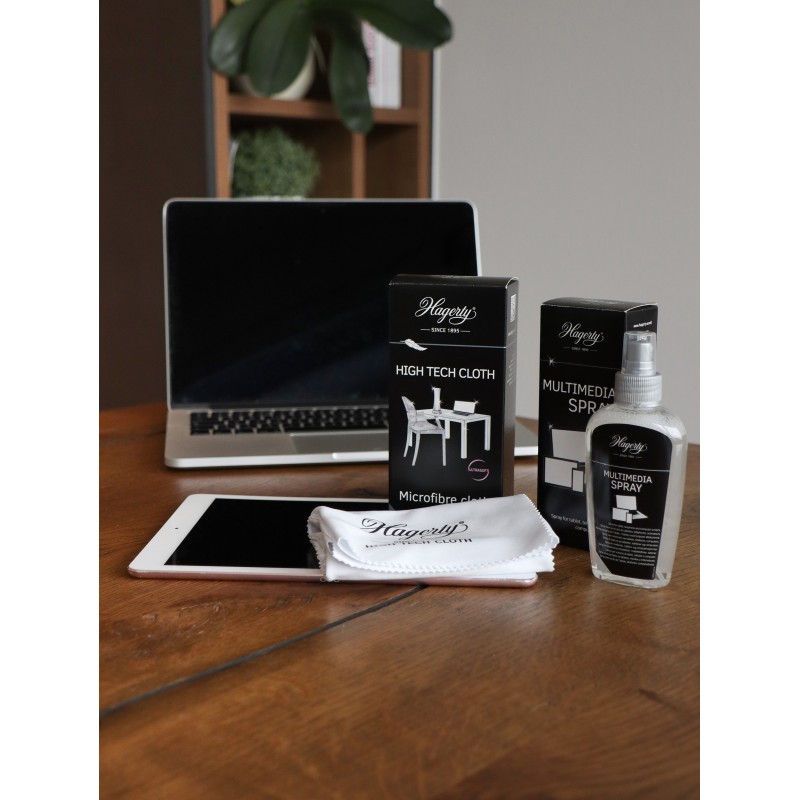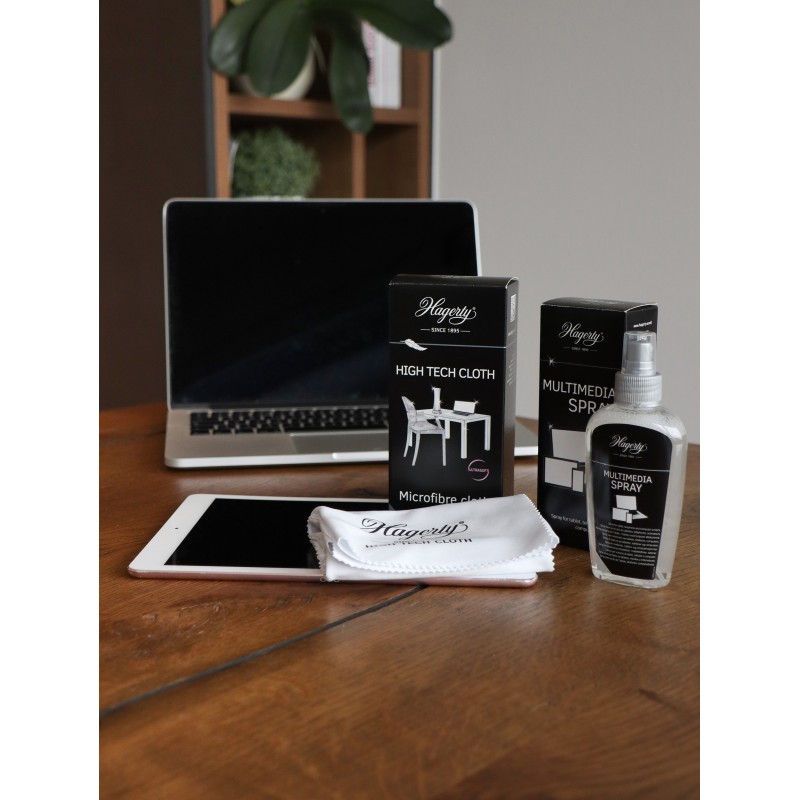 Multimedia Spray : screen cleaner
Multimedia Spray : screen cleaner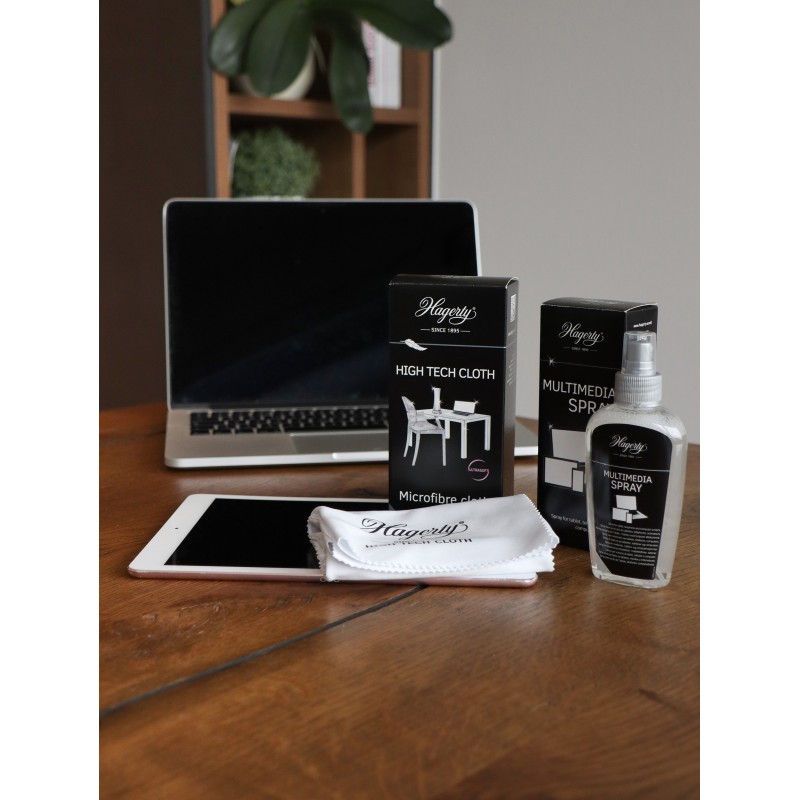 Multimedia Spray : screen cleaner
Cleaning spray for tablets, telephones and computers screens
Product information

125 ml
Cleans, takes care and degreases screens of multimedia devices. Do not use for a TV screen.
The spray protects the maintained surface.
Multimedia Spray maintains and removes the dirt from screens. It has an anti-static effect which applies to computers, tablets and phones. It washes and maintains in depth dirty screens.
The care acts rapidly, is efficient and does not damage the objects.
The cleaning is easy, gives instant results and does not cause any micro-scratches or marks on the screens. The special Hagerty formula makes it so that the product does not leak once applied. Phones, computers and tablets are cleaned.
How to use the product ?
Turn off the screen. 
Apply Hagerty Multimedia Spray on a soft cloth and not directly on the screen.
Rub softly the screen until there are no marks left.
To be more efficient use with the microfiber cloth 

High Tech Cloth.
For the care of polycarbonate, PVC, plexiglass and acrylic refer to High Tech Plastic Care.
Did you know?
Dust, scratches, grease or finger marks can impact on the performance of your various screens especially those which are touch-sensitive. Thus, it is necessary to take care of them frequently. The sun's rays are dangerous as well. Keep them far from your computer, your phone or your tablet.
Multimedia Spray is not available for online purchase.
Ingredients