Fashion Jewelry Clean : costume jewellery cleaner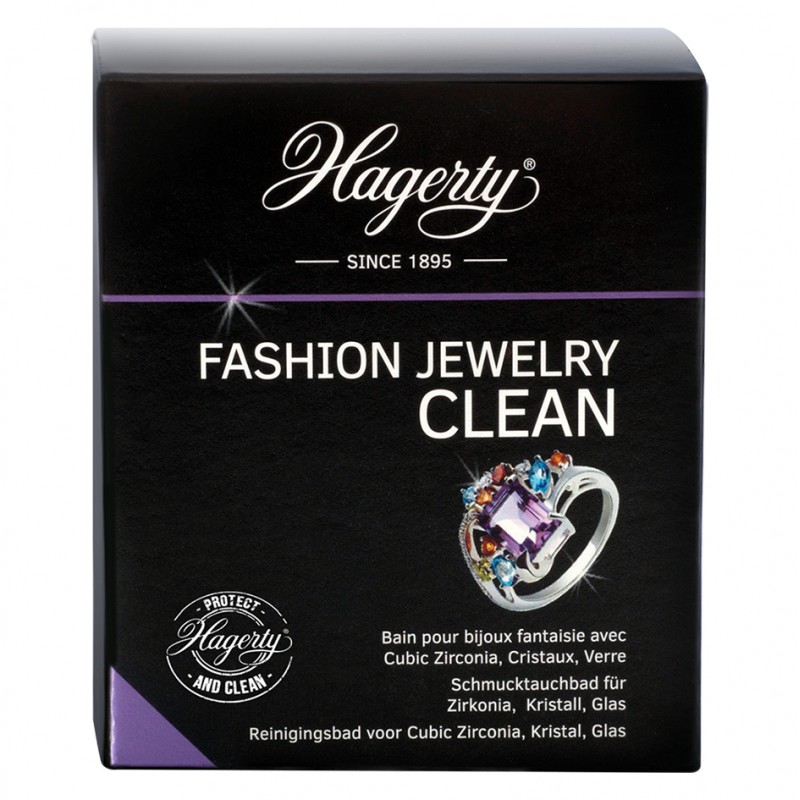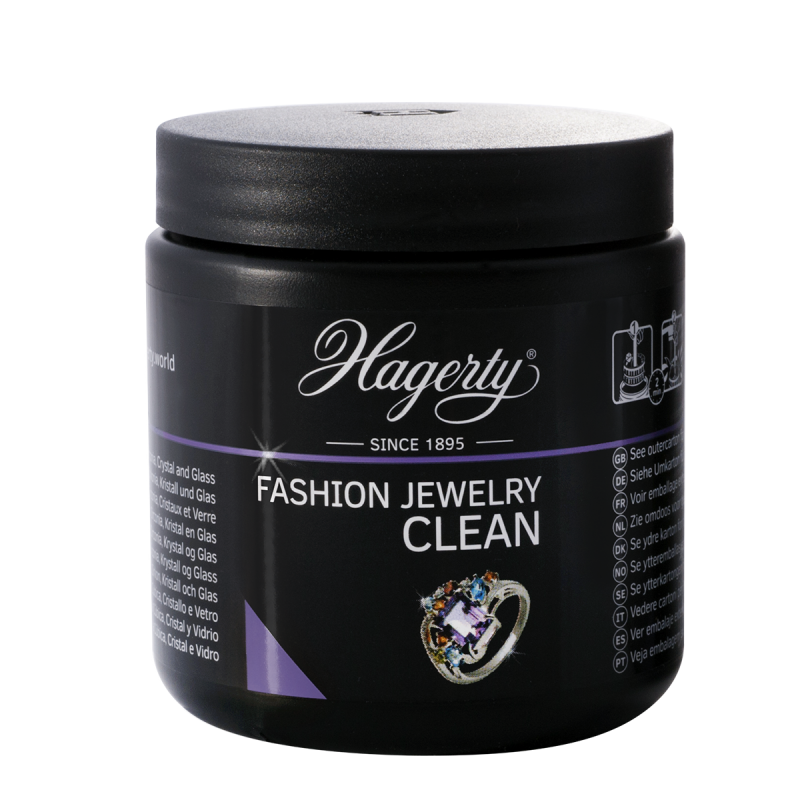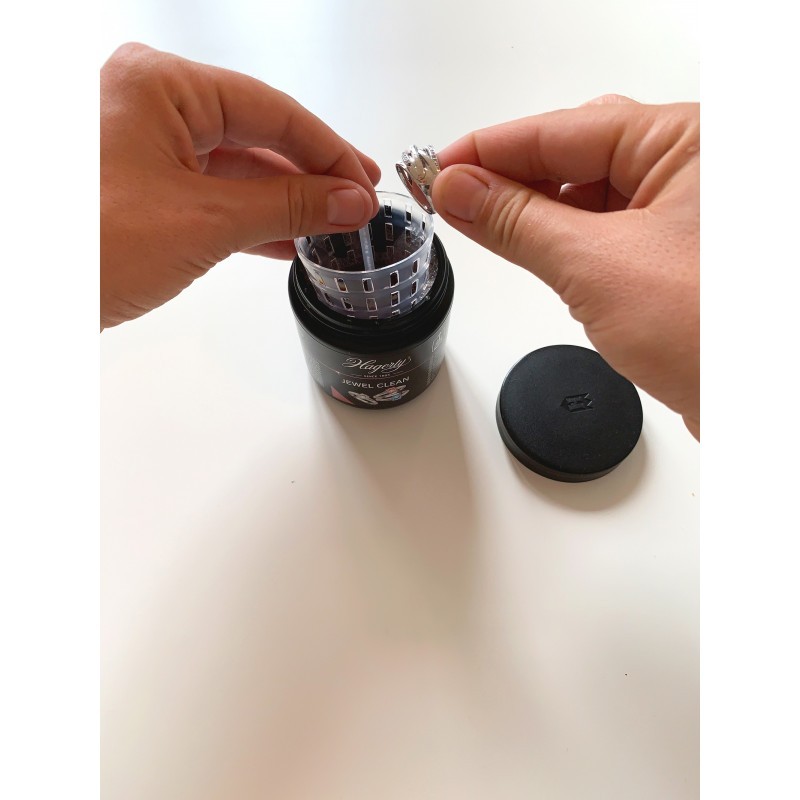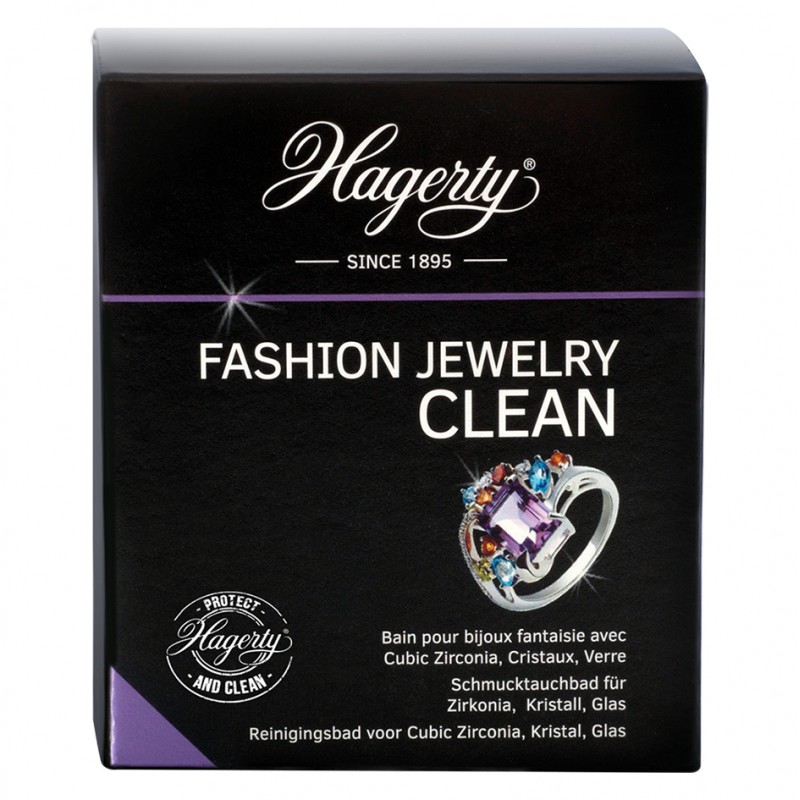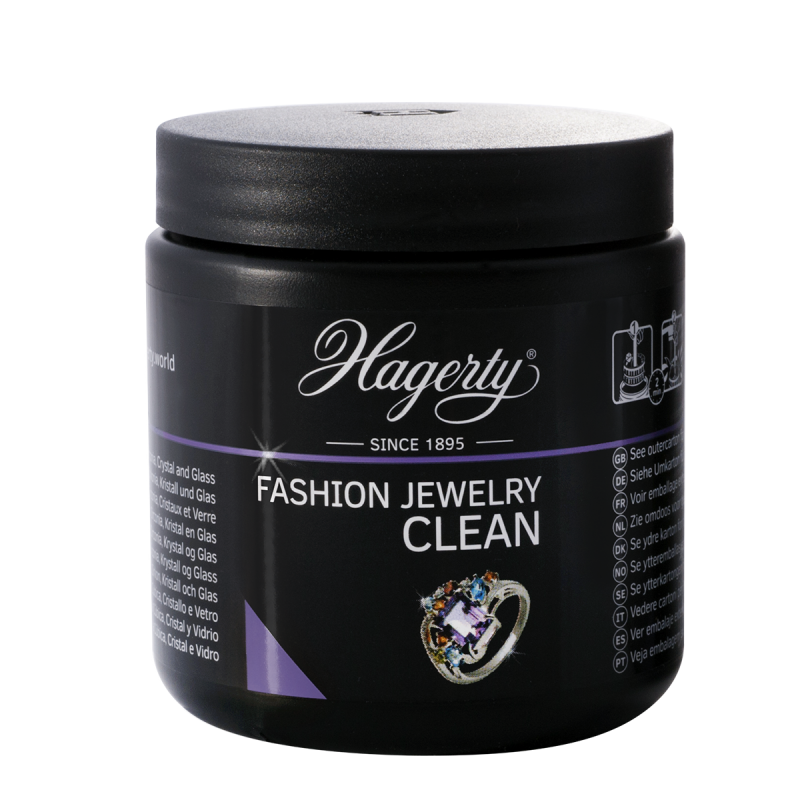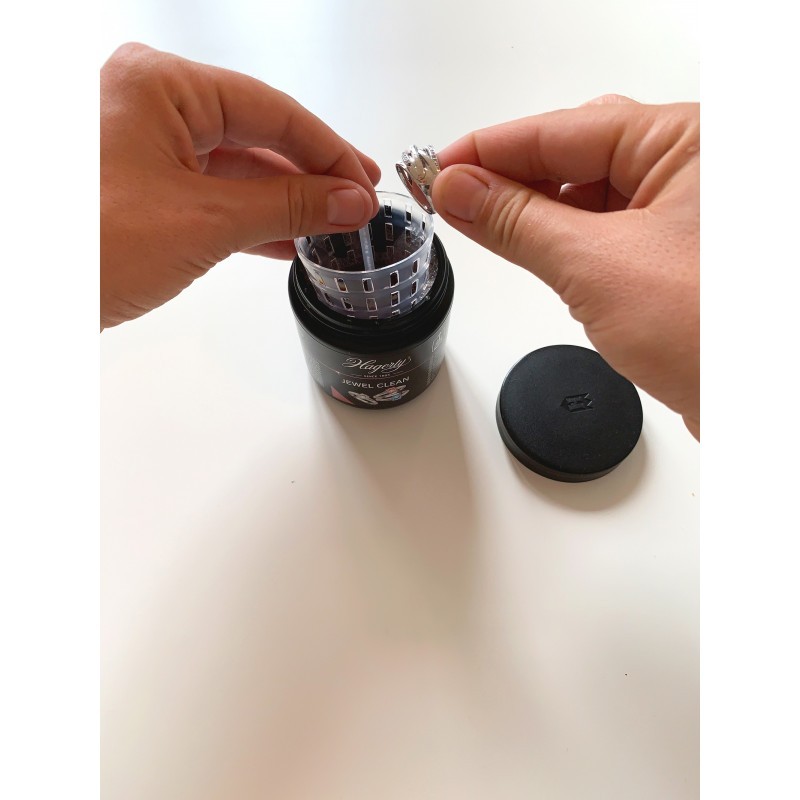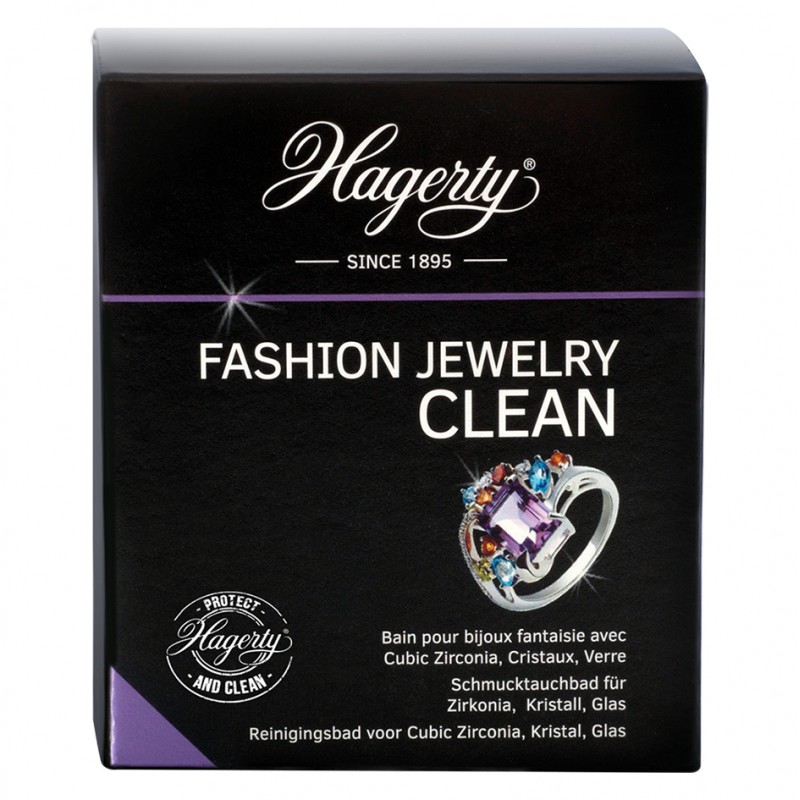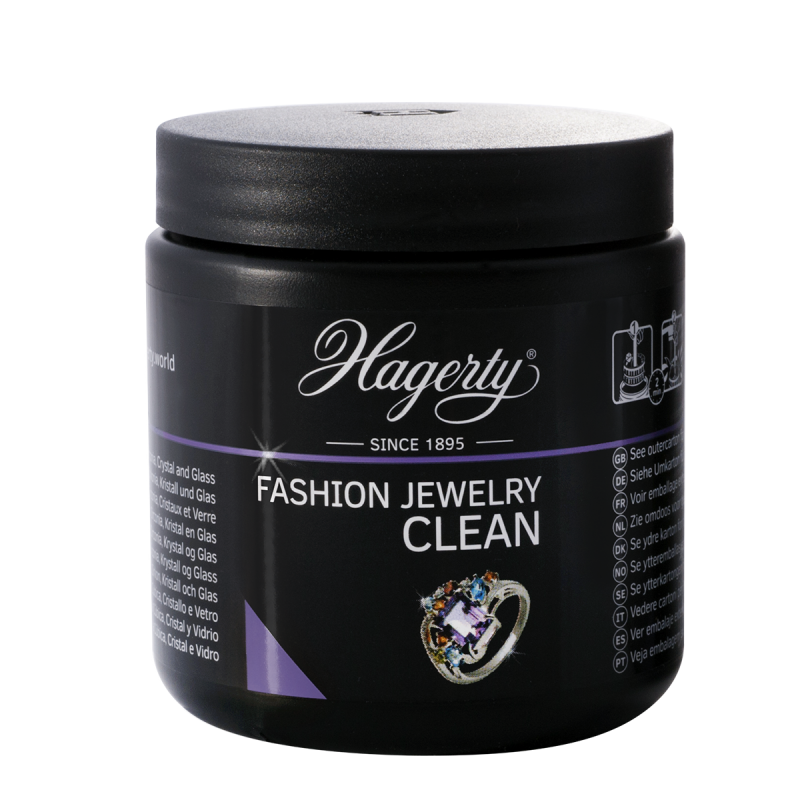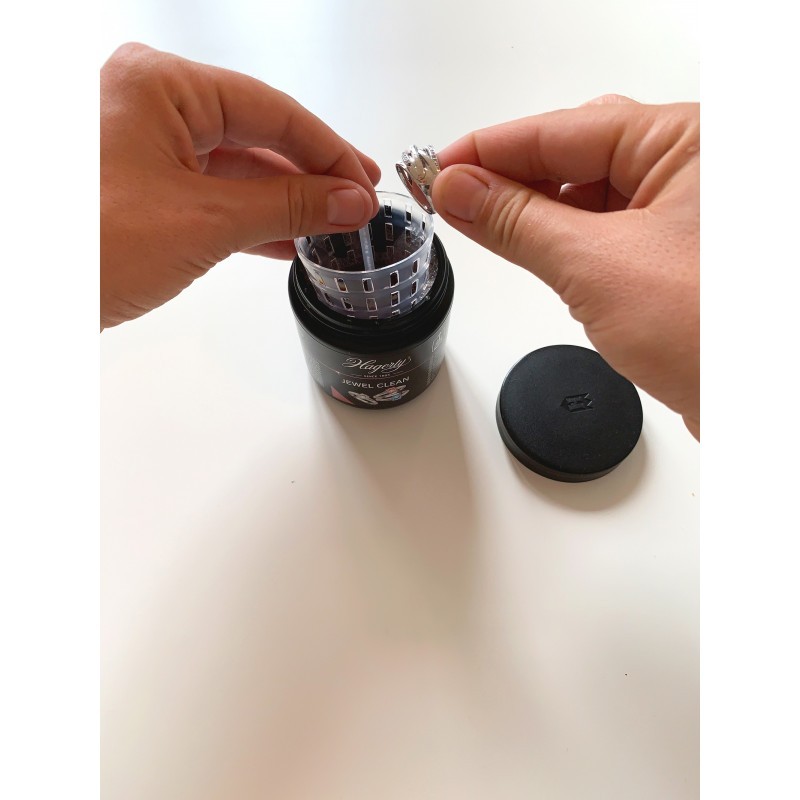 Cleaning bath for costume jewellery 
Product information
170 ml
Cleaning bath that takes care of costume jewelry (crystal, zirconia and glass). Oxidation, cosmetics and perfume are cleaned carefully and the brightness of the jewel is restored.
The bath has a delicate perfume and makes the jewelry shine.
Fashion Jewelry Clean gives back brightness to rings, bracelets and other fashion jewelry which are tarnished. The cleaning bath protects rings, bracelets, necklaces, earrings and any other costume jewelry.
The care acts rapidly, is efficient and does not ruin the jewelry.
The dip bath contains surfactants and natural solvent as well as a small basket to leave the jewelry inside for an easy use. Wetting agents penetrate the dirt and guarantee an efficient clean-up. The jewels are cleaned and shiny again. The bath has almost instant results and does not cause any micro-scratches or marks on fashion jewelry.
How to use the product ?
Place jewelry in dip basket.
Immerse the basket into the bath.
Swirl then leave on for 2 minutes.
Use a soft sponge soaked with the product on extremely dirty or carved parts.
Rinse with warm water.
Dry with a soft cloth.
Do not use on the textile parts of the jewelry.
For a perfect result combine with Fashion Jewelry Cloth.
Did you know?
Cubic zirconium looks a lot like a diamond and was created artificially as a substitute to the diamond which was too expensive. However, there are some differences between the two. Zirconium has no color while the diamond has a bit of a yellow color. Zirconium can be scratched and is heavier than the diamond.
FASHION JEWELRY CLEAN is not available for online purchase.
Ingredients