Video
Jewel Clean : Jewellery and precious stones cleaner
Dip bath to clean and maintain gold and platinum jewellery with diamonds, sapphires and rubies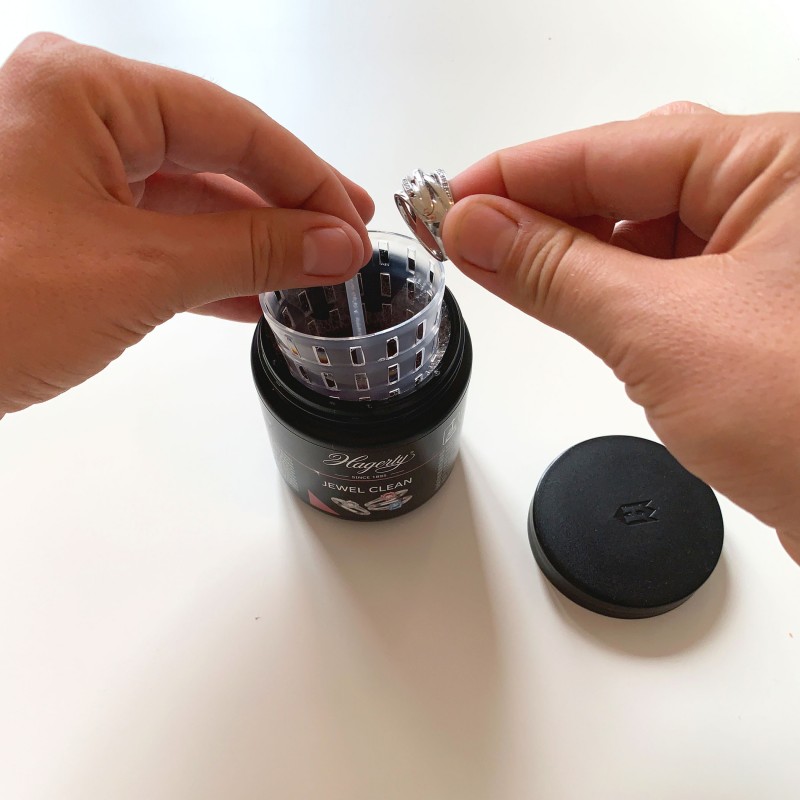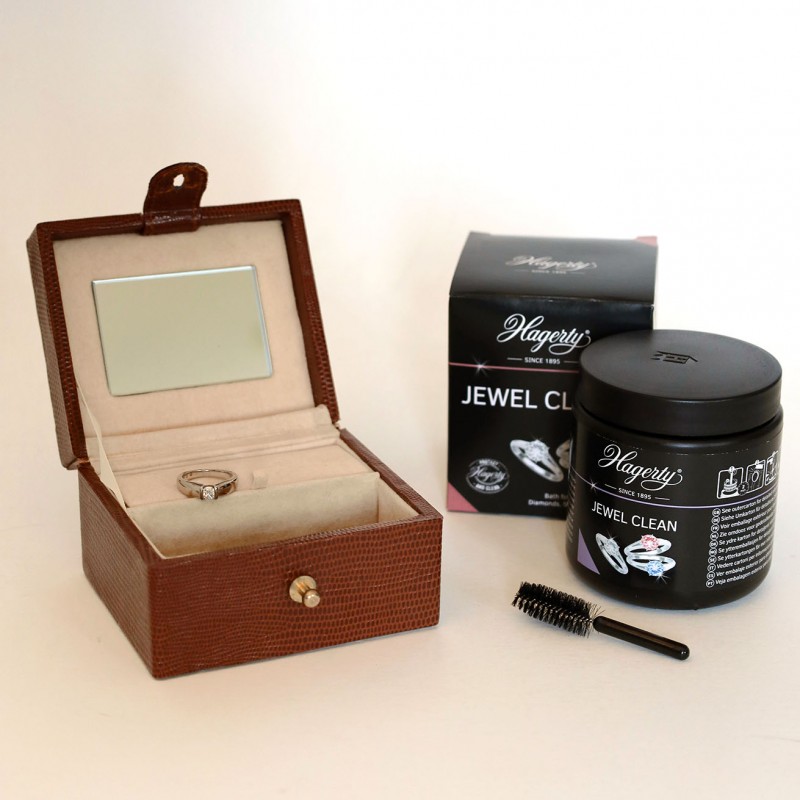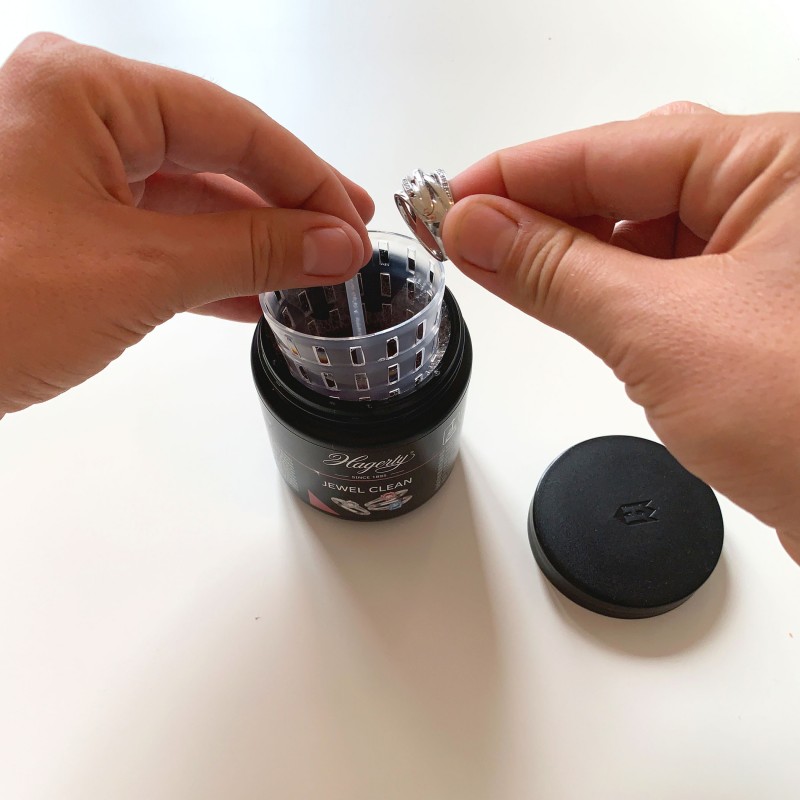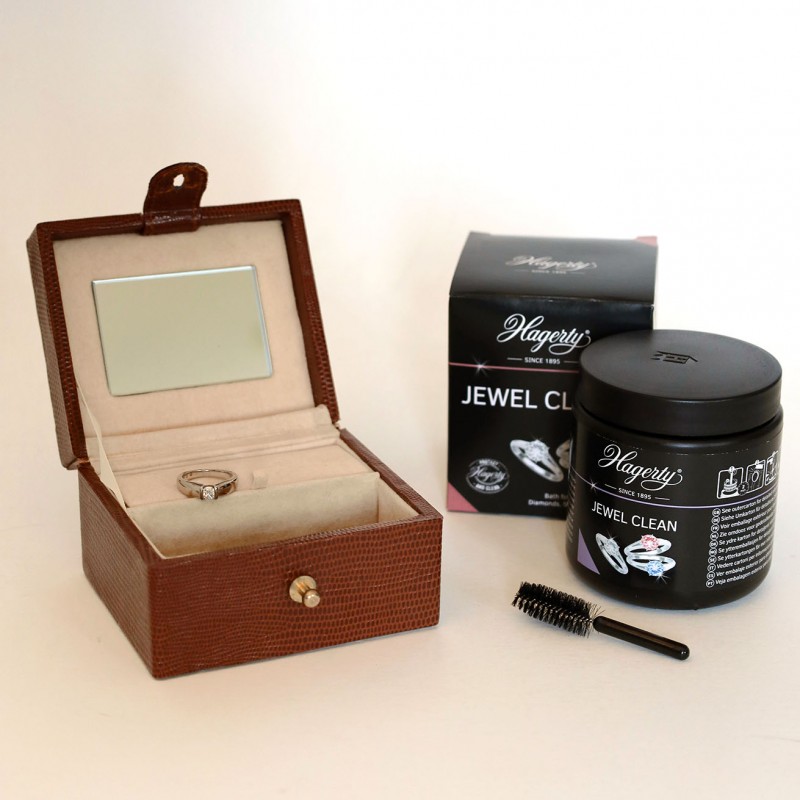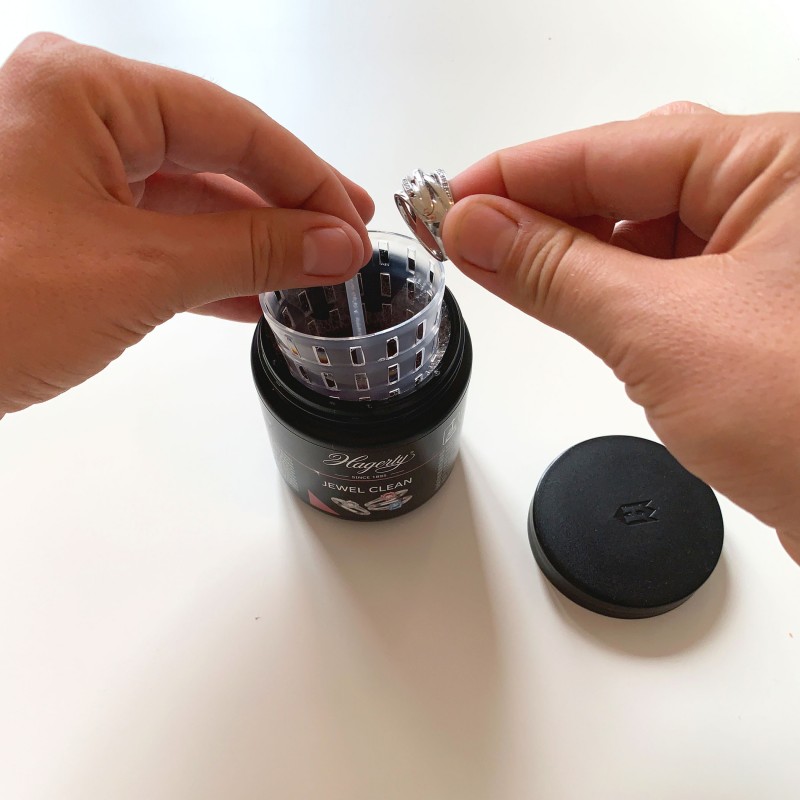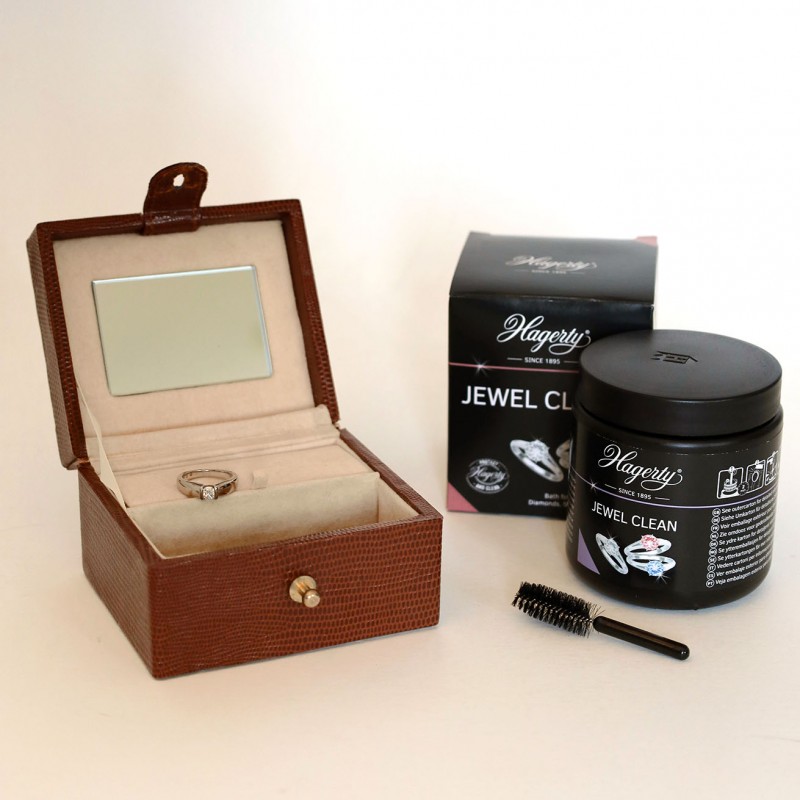 Video
Dip bath to clean and maintain gold and platinum jewellery with diamonds, sapphires and rubies
Product information
170 ml
Cleans and takes care of precious stones: diamonds, sapphires, rubies as well as gold and platinum without damaging them. Oxidation, harmful perspiration, cosmetics and perfume are cleaned carefully and the luster and brightness of the jewelry are restored.
The bath makes the jewelry shine.
Jewel Clean gives back brightness to rings, bracelets and other jewelry. It maintains in depth the precious stones which are tarnished and oxidized. The cleaning bath protects and purifies brooches, necklaces, earrings and any other precious objects.
The care acts rapidly, is efficient and does not ruin the jewelry.
The dip bath includes a small basket to leave the jewelry inside for an easy use. Wetting agents penetrate the dirt and guarantee an efficient clean-up. The formula's extreme solubility allows a fast rinse with water and the jewels are cleaned and shiny again. The bath has almost instant results and does not cause any micro-scratches or marks on the precious stones.
How to use the product ?
Place jewelry in dip basket.
Immerse the basket into the bath.
Swirl then leave on for 2 minutes.
Use the brush dipped in the product before for heavier-soiled or intricate pieces.
Rinse with warm water.
Dry with a soft cloth.
For a perfect result combine with Jewel Cloth.
DISCOVER MORE
Did you know?
Red is the rarest color for a diamond which also means that these are the most expensive ones.
Rubies and sapphires are in fact of the same family, the corundum. The red color makes a stone a ruby and any other corundum is therefore a sapphire.
The sapphire can have various colors: pink, yellow, orange, green or black. Its content in iron and titanium gives it its most well-known color: blue.
Ingredients
You might also like